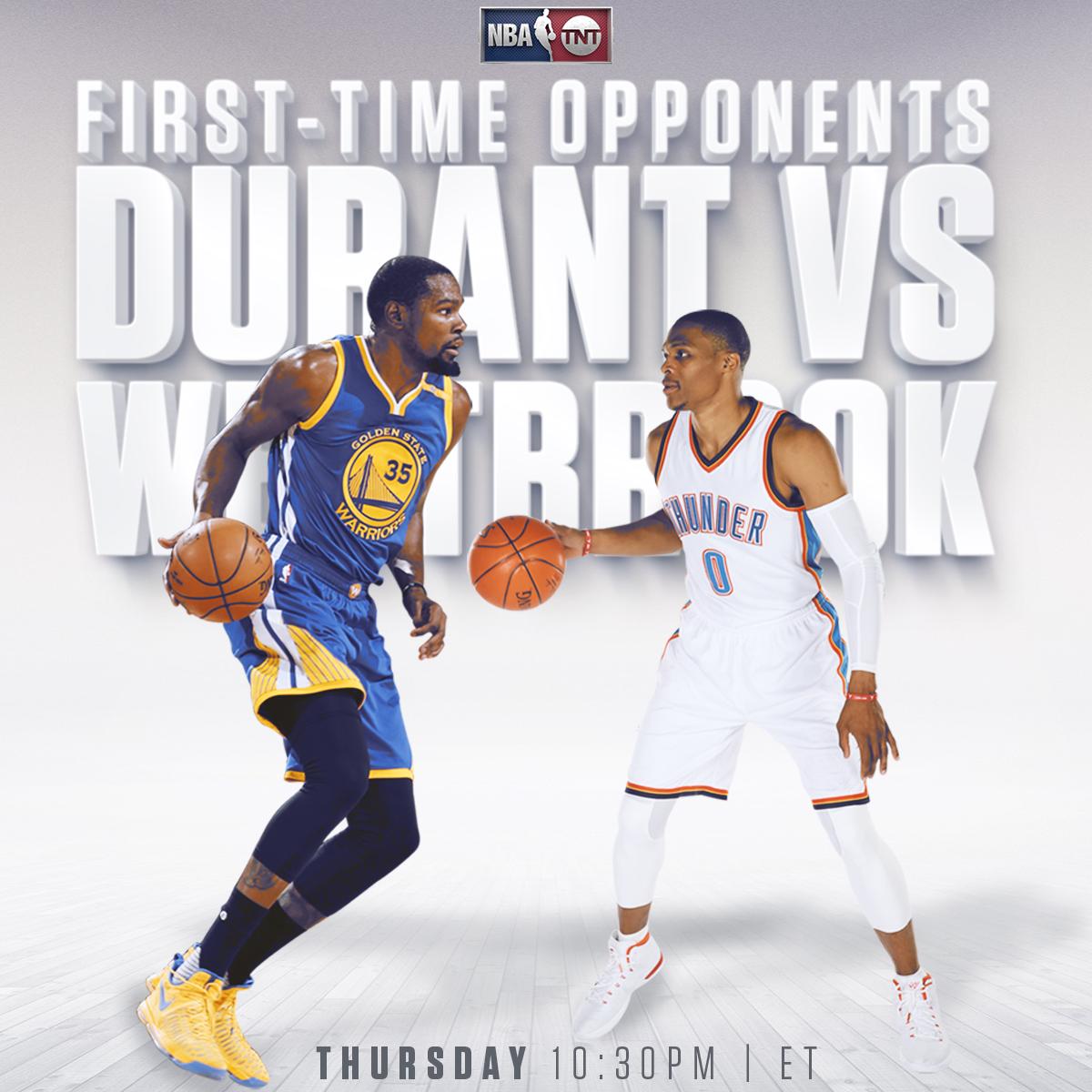 Kevin Durant vs Russell Westbrook!
The game not only will be the first between former teammates Westbrook and Durant, but also a rematch of Golden State's rally from a 3-1 deficit in last year's playoffs to deny the Thunder a spot in the NBA Finals.
"They're going to want to beat him really bad. He's going to want to beat them really bad," Green said of the Durant and his old mates, who were formally split in July by the Warriors' two-year, $54.3 million offer to the seven-time All-Star. "In turn, we're going to want to beat them really bad because we want him to beat them really bad.
"It'll be a lot of emotions, but it'll be a fun game to play in. It's always a high-intensity game against them, and I expect nothing less."
Oklahoma City Thunder Notes:
After last night's victory over the
Los Angeles Clippers
at STAPLES Center, the
Thunder
improved to 4-0 as
Oklahoma City
remains the only unbeaten team in the
Western Conference
(OKC and Cleveland are currently the only two undefeated teams in the NBA). Should OKC win tonight in Golden State, the Thunder would improve to 5-0, equaling the best start for the club during the Oklahoma City era (OKC started the 2011-12 season 5-0).
Russell Westbrook Exploded for 35 in Victory over Clippers Nov 2
Russell Westbrook and the Thunder beat the Clippers in Los Angeles on Wednesday November 2 85-83. The Oklahoma City Thunder remained unbeaten.
Russell Westbrook Best of Phantom vs LA Clippers